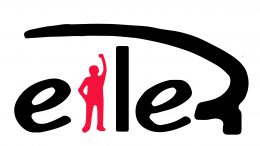 The Ecumenical Institute for Labor Education and Research (EILER) is a nonprofit, non-governmental labor organization in the Philippines formally established in 1981. For almost four decades now, EILER continues to expand its network to new unions and independent labor associations, as well as building the capability of workers' groups through certain services related to the basic principles of trade unionism. These include training of instructors, leaders and education officers. In the 1980's, the institution led in mass education and course development for workers with its banner course, Genuine Trade Unionism (GTU).

EILER's vision is for a society where human labor is equitably rewarded, social justice is upheld, the economy and politics are free from foreign domination, and workers and other toilers serve as the foundation of a genuine, broad-based democracy.
EILER's mission is to actively promote workers' initiatives for self-organization and empowerment through increasing participation in society's economic, political and cultural life. Our mission base is comprised of both formal and informal labor in the Philippines, to be gradually developed into a broad workers' movement grounded on an independent advocacy for better wages, decent jobs and democratic rights.
EILER's institutional goal is to be a key resource and advocacy center for a broad spectrum of independent workers' organizations in the Philippines, networked strongly with other pro-worker institutions and grassroots labor organizations in the Asia-Pacific and other regions around the globe.
EILER engages in labor education, research, capacity building, campaigning and advocacy work. It has published numerous multimedia materials and produced documentaries on the plight of the Filipino workers. EILER keeps a vast and unique collection of labor-related literature in its library, and is committed to making these resources available to the community.